Farmworkers and Laborers, Crop
Full Time - Seasonal or Peak Load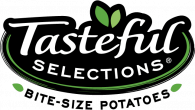 Operate tractors for tillage, planting, field maintenance and harvest operations. Perform irrigation activities to grow potatoes. Worker will perform a variety of tasks using a tractor, such as discing, cultivating, harvesting, fertilizing, chemical application. Worker must have prior experience mixing chemicals and calibrating the equipment. Worker should be knowledgeable in calibrating agricultural implements such as chemical spray nozzles, operating backhoes, and performing routine tractor maintenance and basic repairs as well as irrigation activities. Workers will assist in cleaning warehouses. Must be able to lift and carry 50 lbs. boxes or bags.
Job Requirements
Experience Required:  Yes

Months of Experience Required:  1

Special Requirements:  See addendum C

Number of Hours Per Week:  35

Work Schedule (Start/End time):  7:30 A.M. – 2:30 P.M.
Employer Information
Company Name:  Tasteful Selections, LLC

Location:  

Arvin

, 

CA

 

93203

Telephone Number:  +16618543998
Worksite
Address:  All worksites are in La Paz, County Arizona

        Morgantown

,

AZ

85334
For H2 Jobs, upload DOL Job Order:
job_order-22-1.pdf