Temporary Housekeeping Service Attendant
Full Time - Seasonal or Peak Load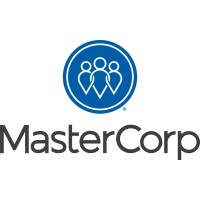 East Stroudsburg, PA
H2B Available Job
Number of Workers Requested:  20
Full Time:  Yes
Temporary Housekeeping Service Attendants will be responsible for cleaning and maintaining all rooms, suites, and indoor common areas at client properties, which includes vacuuming floors, dusting, laundering and replenishing linens and towels, removing trash from units, stripping units of soiled linen, disinfecting bathrooms, washing windows, reporting lost and found items to Management, assisting in maintaining storage closets, performing weekly service checks, emptying trash, lint traps, and vents, and other duties as assigned.
Job Requirements
Experience Required:  Yes
Months of Experience Required:  3
Special Requirements:  THE PETITIONER WILL CONSIDER FOR EMPLOYMENT ANY PERSON WHO POSSESSES AT LEAST THREE (3) MONTHS OF EXPERIENCE AT A HOTEL, RESORT, OR PRIVATE CLUB.
Number of Hours Per Week:  35
Work Schedule (Start/End time):  9:00 A.M. – 4:00 P.M.
Employer Information
Company Name:  MasterCorp Inc
Location:  Crossville, TN 38555
Worksite Address:
5255 Buttermilk Falls Road, East Stroudsburg, PA 18301
For H2 Jobs, upload DOL Job Order:
job_order-12.pdf