Housekeeper
Full Time - Seasonal or Peak Load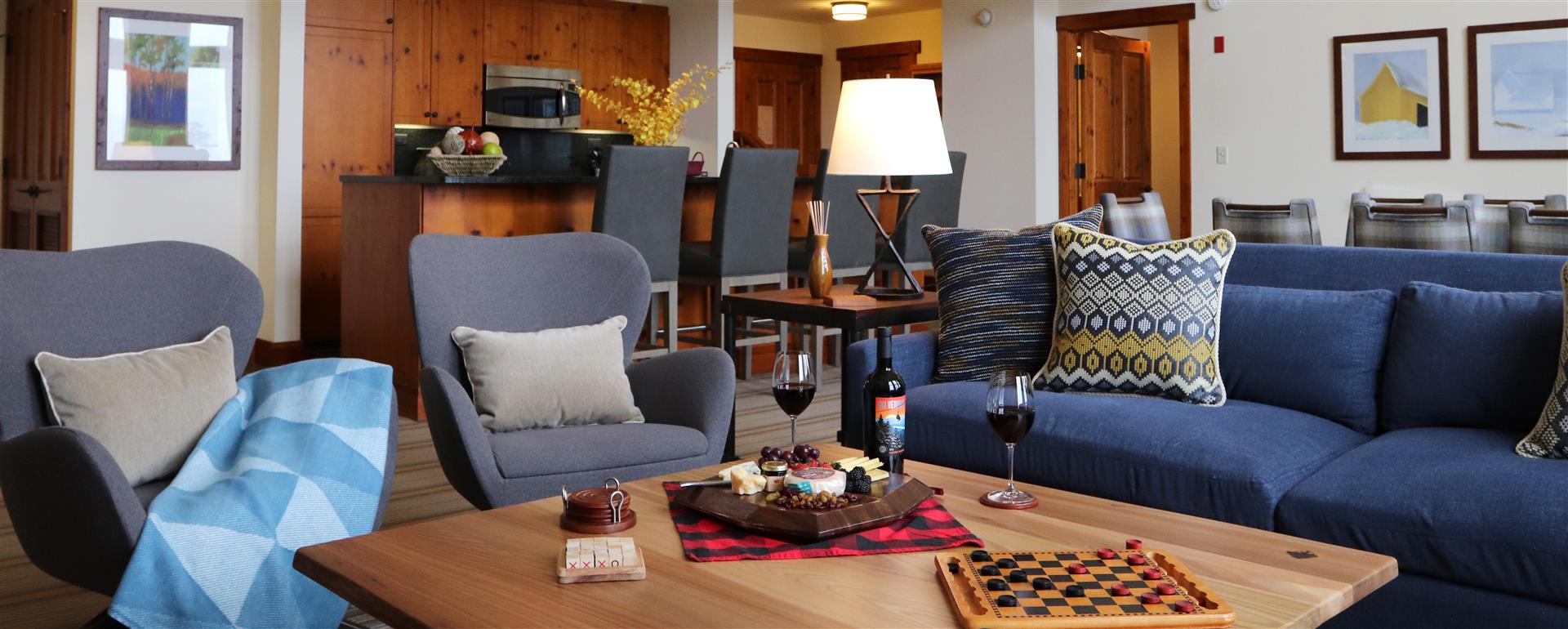 The Lodge AT Spruce Peak
Stowe, VT
H2B Available Job
Number of Workers Requested:  15
Full Time:  Yes
Clean floors, vacuum, sweep, dust, mop, wash, strip, wax, buff, and shampoo carpets. Wash windows, walls, tables, etc. Dust furniture, fixtures and woodwork. Strip and make beds. Clean and stock bathrooms. Straighten rooms, stock guest rooms with glasses, stationary, etc. Empty trash receptacles and pick up litter in and around buildings. Replace light bulbs. Move furniture. Follow established health and safety procedures for using cleaning chemicals, etc. Restock linen closets Returns articles left in rooms to Lost and Found following policy Upholds all safety standards. Stock and sort supplies Ensure security of guest rooms and privacy of guests Report to work in required uniform and in adherence with the dress code Perform other duties as assigned.
Job Requirements
Experience Required:  No
Special Requirements:  MUST BE ABLE TO LIFT, PUSH, AND PULL A MINIMUM OF 25 LBS. MUST BE ABLE TO COMMUNICATE AND UNDERSTAND BASIC ENGLISH. ON-THE-JOB TRAINING WILL BE PROVIDED. WILL REQUIRE PREHIRE CRIMINAL BACKGROUND CHECK. 35 hrs/wk, $13.98-$18 per hour (depending on past experience with our company), OT possible at $20.97/hr.-$27/hr. Work week is Sunday-Saturday. Shifts include 7am-3:30pm, 8am-4:30pm, 3pm-11:30pm, 11pm-7:30am. Will require alternate work days & shifts.
Number of Hours Per Week:  35
Work Schedule (Start/End time):  7:00 A.M. – 3:30 P.M.
Employer Information
Trade Name/Doing Business As:  The Lodge at Spruce Peak
Company Name:  DH Stowe Management LLC
Location:  Stowe, VT 05672
Worksite Address:
7412 Mountain Road, Stowe, VT 05672
For H2 Jobs, upload DOL Job Order:
job_order-40.pdf