Helpers — Installation, Maintenance, and Repair Workers
Full Time - Seasonal or Peak Load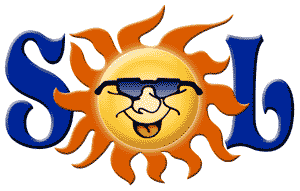 Sortpack, Inc.
Eddystone, PA
H2B Available Job
Number of Workers Requested:  5
Install, repair and/or replace machinery, equipment, and new or replacement parts and instruments, using hand or power tools. Examine and test machinery, equipment, components, and parts for defects to ensure proper functioning. Tend and observe equipment and machinery to verify efficient and safe operation. Adjust, connect, or disconnect wiring, piping, tubing, and other parts, using hand or power tools. Clean or lubricate vehicles, machinery, equipment, instruments, tools, work areas, and other objects, using hand tools, power tools, and cleaning equipment. Hold or supply tools, parts, equipment, and supplies for other workers. Diagnose electrical problems and install and rewire electrical components. Disassemble broken or defective equipment to facilitate repair and reassemble equipment when repairs are complete. Position vehicles, machinery, equipment, physical structures, and other objects for assembly or installation, using hand tools, power tools, and moving equipment. Transfer tools, parts, equipment, and supplies to and from workstations and other areas. Adjust, maintain, and repair tools, equipment, and machines, and assist more skilled workers with similar tasks. Apply protective materials to equipment, components, and parts to prevent defects and corrosion. Design, weld, and fabricate parts, using blueprints or other mechanical plans. Assemble and maintain physical structures, using hand or power tools. Prepare workstations for use by mechanics and repairers. Inspect mechanical equipment to locate damage, defects, or wear. Install machine or equipment replacement parts. Test mechanical equipment to ensure proper functioning. Connect electrical components or equipment. Connect hoses to equipment or piping. Observe equipment in operation to detect potential problems. Assemble structural components. Lubricate equipment to allow proper functioning. Inspect electrical or electronic systems for defects. Repair electrical components. Disassemble equipment for maintenance or repair. Reassemble equipment after repair. Move materials, equipment, or supplies. Position equipment using hand tools, power tools, or heavy equipment. Adjust equipment to ensure optimal performance. Maintain work equipment or machinery. Order materials, supplies, or equipment. Apply protective coverings to objects or surfaces near work areas. Fabricate parts or components. Operate welding equipment. Clean equipment, parts, or tools to repair or maintain them in good working order. Clean work areas. Monitor building premises to ensure occupant or visitor safety. Confer with coworkers to coordinate maintenance or cleaning activities.
Job Requirements
Experience Required:  Yes
Months of Experience Required:  12
Special Requirements:  Minimum months of experience required: 12 months Experience as Helper – Installation, Maintenance, and Repair Worker in warehouse or factory setting. Special Software/Hardware skills needed: No. Other hiring requirements: Mechanical Working knowledge of machines and tools, including their designs, uses, repair, and maintenance. Building and Construction Working knowledge of materials, methods, and the tools involved in the construction or repair of houses, buildings, or other structures such as Customer and Personal Service Working knowledge of principles and processes for providing customer and personal services. This includes customer needs assessment, meeting quality standards for services, and evaluation of customer satisfaction. Production and Processing Working knowledge of raw materials, production processes, quality control, costs, and other techniques for maximizing the effective manufacture and distribution of goods. Troubleshooting Ability to determine causes of operating errors/ problems and deciding what to do about it. Must comply with company policies. Employer may conduct random, post hiring drug tests, at no cost to the employee. 5 hours on Saturday (8 a.m. until 1 p.m.) Overtime hours may vary, depending on weather or other conditions. Work on Sundays may be requested. A relocation allowance is offered and is an amount of money calculated by the number of days worked x pay rate (stablished by the Management), which workers are offered when they complete the full season and return to their home country, or for domestic workers, to their principal place of residence. Training will be provided for 21 days from each worker's initial date of employment.
Number of Hours Per Week:  35
Work Schedule (Start/End time):  8:00 A.M. – 2:30 P.M.
Employer Information
Company Name:  Sortpack Inc.
Location:  Pompano Beach, FL 33069
Worksite Address:
One Saville Avenue, Eddystone, PA 19022
For H2 Jobs, upload DOL Job Order:
job_order-78.pdf