Agricultural Grader, Sorter, Packer (fruit)
Full Time - Seasonal or Peak Load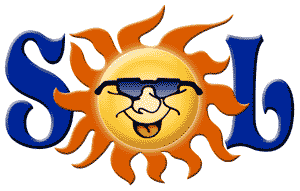 Sortpack, Inc.
Pompano Beach, FL
H2B Available Job
Number of Workers Requested:  66
Agricultural Grader, Sorter, and Packer to perform grading, sorting, and packaging of fruit in a warehouse setting. The Agricultural Grader, Sorter, and Packer is responsible for the selection and packaging of imported winter melons such as cantaloupes, honeydews, mini watermelons, watermelons, and yellowdews. The Agricultural Grader, Sorter, and Packer must examine and inspect fruit to ensure that the packing specifications are met. The melons are selected and packed in packinghouses in countries with warmer weather during the winter months, such as Guatemala and Honduras. However, due to ocean transit time and the melons' natural aging process, the product must be re-inspected once it arrives to the warehouse to meet quality and food safety standards. Agricultural Graders, Sorters, and Packers are trained to identify quality and food safety issues. Additionally, they can differentiate between various grades of condition and quality. In addition to inspecting the melons, the Agricultural Graders, Sorters, and Packers are also responsible for repacking product that does not meet specific quality standards. Agricultural Graders, Sorters, and Packers are trained to operate a selector machine that aids in selecting the melons. Once the product is carefully sorted, the Agricultural Graders, Sorters, and Packers repack the product according to size, commodity, and customer specifications. Responsibilities & Duties: Place products in containers according to grade and mark grades on containers. Weigh products or estimate their weight, visually or by feel. Discard inferior or defective products or foreign matter, and place acceptable products in containers for further processing. Grade and sort products according to factors such as color, species, length, width, appearance, feel, smell, and quality to ensure correct processing and usage. Record grade or identification numbers on tags or on shipping, receiving, or sales sheets. Perform production duties such as manual lifting, packaging, labeling and sorting using hands. Report defective product or questionable conditions to the department supervisor. Maintain the work area and equipment in a clean and orderly condition and follow prescribed food safety regulations. Perform related duties as required by supervision.
Job Requirements
Experience Required:  Yes
Months of Experience Required:  3
Special Requirements:  Minimum months of experience required: 3 months working as a melon grader, sorter, packer. Special Software/Hardware skills needed: No. Other hiring requirements: Yes; Sorting and Packing Requirements: Minimum three-month experience handling and inspecting winter melons, such as cantaloupes, honeydews, and watermelons; sorting, packing, and repacking winter melons grown and harvested in Central America. Knowledge and experience classifying winter melons according to grade and customer specifications. Experience with Right Fruit to Right Customer (RFS) process implemented by the melon warehouses and packing houses or other similar processes. Understand and follow basic verbal and written instructions. Ability to work in a group setting. Ability to use a scale. Effectively communicate information and respond to questions. Possess basic mathematical skills. Perform basic visual quality inspections on products. Maintain the production pace of other team members. Proper grooming standards. Proper clothing including shoes with a good grip. Physical Demands: Required to stand for long periods of time. May involve some repetitive motions. Must be able to lift 40 pounds – More than 40 pounds require team lift. May also engage in frequent bending, stooping, squatting, pushing and pulling of parts and part containers. Food Safety Requirements: General knowledge of safe food handling practices. Knowledge and understanding of industry standards for packing and sorting of winter melons. Ability to work overtime, weekend and holiday hours. Must comply with company policies. Employer may conduct random, post hiring drug tests, at no cost to the employee.
Number of Hours Per Week:  35
Work Schedule (Start/End time):  8:00 A.M. – 2:30 P.M.
Employer Information
Company Name:  Sortpack Inc.
Location:  Pompano Beach, FL 33069
Worksite Address:
1751 SW 8th Street, Pompano Beach , FL 33069
For H2 Jobs, upload DOL Job Order:
job_order-83.pdf