Agricultural Equipment Operators
Full Time - Seasonal or Peak Load
JFT Harvesting, Inc.
Boynton Beach, FL
H2A Available Job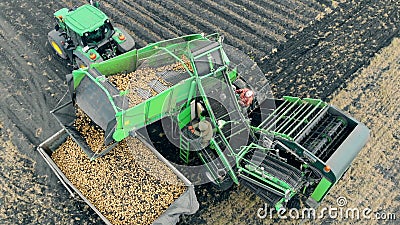 Number of Workers Requested:  10
Operate agricultural equipment while cultivating and harvesting cucumbers and peppers. Employees hired for transporting workers must have the correct type of license required by State and Federals laws, and drivers responsible for transporting workers will be required to have a valid and unexpired Federal Farm Labor Contractor or Federal Farm Labor Contractor Employee Registration with driving authorization. Will also be responsible for operating the vehicles used to move crops on the farm. Must be able to safely operate the buses that are used to transport workers to and from work sites. Should be able to provide proof of accident-free driving record and background. Repairing and Maintaining Mechanical Equipment Servicing, repairing, adjusting, and testing machines, devices, moving parts, and equipment that operate primarily on the basis of mechanical (not electronic) principles. Agricultural equipment operators use a variety of farm equipment to plow and sow seeds, as well as maintain and harvest crops. They may use tractors, fertilizer spreaders, balers, combines, threshers, and trucks. These workers also operate machines such as conveyor belts, loading machines, separators, cleaners, and dryers. Workers may make adjustments and minor repairs to equipment. Drives gasoline or diesel-powered tractor to move materials, draw farm implements, tow trailers, pull out objects embedded in ground, or pull cable of winch to raise, lower, or load heavy material or equipment: Fastens attachments, such as graders, plows, and rollers, to tractor with hitchpins. Drive and control farm equipment to till soil and to plant, cultivate, and harvest crops. May operate forklift; Paint equipment; Shovel cross ditches and install plastic spillways; Shovel cross ditches after rain to speed removal of water; Cut grass, pull weeds, operate a weed eater; Repair pallets; Drive tractors; Mechanical duties. Job is outdoors and continues in all types of weather. Workers may be requested to submit to random drug or alcohol tests at no cost to the worker. Failure to comply with the request or testing positive may result in immediate termination. Drug testing and background checks may occur during the interview process and will be conducted at the sole cost and discretion of the employer. Must be able to lift 75lbs. to shoulder height repetitively throughout the workday and able to lift and carry 75lbs. in field. All work experience must be verifiable. Use of personal cell phone or other personal electronic device during working hours strictly prohibited except for work-related calls or emergencies and violation may result in immediate termination.
Job Requirements
Experience Required:  Yes
Months of Experience Required:  3
Special Requirements:  See Addendum C/Ver Addendum C
Number of Hours Per Week:  35
Work Schedule (Start/End time):  8:00 A.M. – 2:00 P.M.
Employer Information
Company Name:  JFT Harvesting, Inc.
Location:  Lake Placid, FL 33852
Worksite Address:
8833 SR 7, Boynton Beach, FL 33472
For H2 Jobs, upload DOL Job Order:
job_order-89.pdf