 Full Care Of Louisville, Inc.
About the Company
Full Care Of Louisville, Inc.
Louisville, KY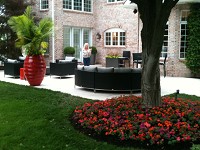 Over the years the dedicated employees of Full Care have adopted the mentality that in all areas of our work we respond as a team.  The people of Full Care encompass an assembly of highly skilled team members with demonstrated experience, who are willing to make a total commitment and contribution to the satisfaction of our clients.  Our main resource and greatest underlying asset is our dedicated employees.  Customer satisfaction is the utmost mission in all fields of Full Care.